Project: iOS Fantasy Football Draft App
Fantasy Grit: Draft Cheat Sheet
Things We Love:
The ultimate Fantasy football cheat sheet app
Track drafted players, add favorites, real-time player projections
Looks great on iPhone & iPad
About this project
Fantasy Grit Draft Sheet puts real-time player stats, rankings and projections at your finger tips. Everything you need to crush your league.
Player rankings are aggregated from more than 20 of the top fantasy football sites and analyzed to give you the most accurate projections possible.
Fantasy Grit Draft Sheet supports multiple leagues with different settings including PPR and Auction style. Quickly find the highest ranking players based on your leagues settings so you can pulverize your competition.
The Ultimate Draft Cheat Sheet
Real-time player rankings aggregated and consolidated from over 20 of the top fantasy football sites.
Track Available Players
Keep track of which players have been drafted by you and other teams in your league.
Real-Time Player Projections
View up-to-date player projections for the 2015-16 season.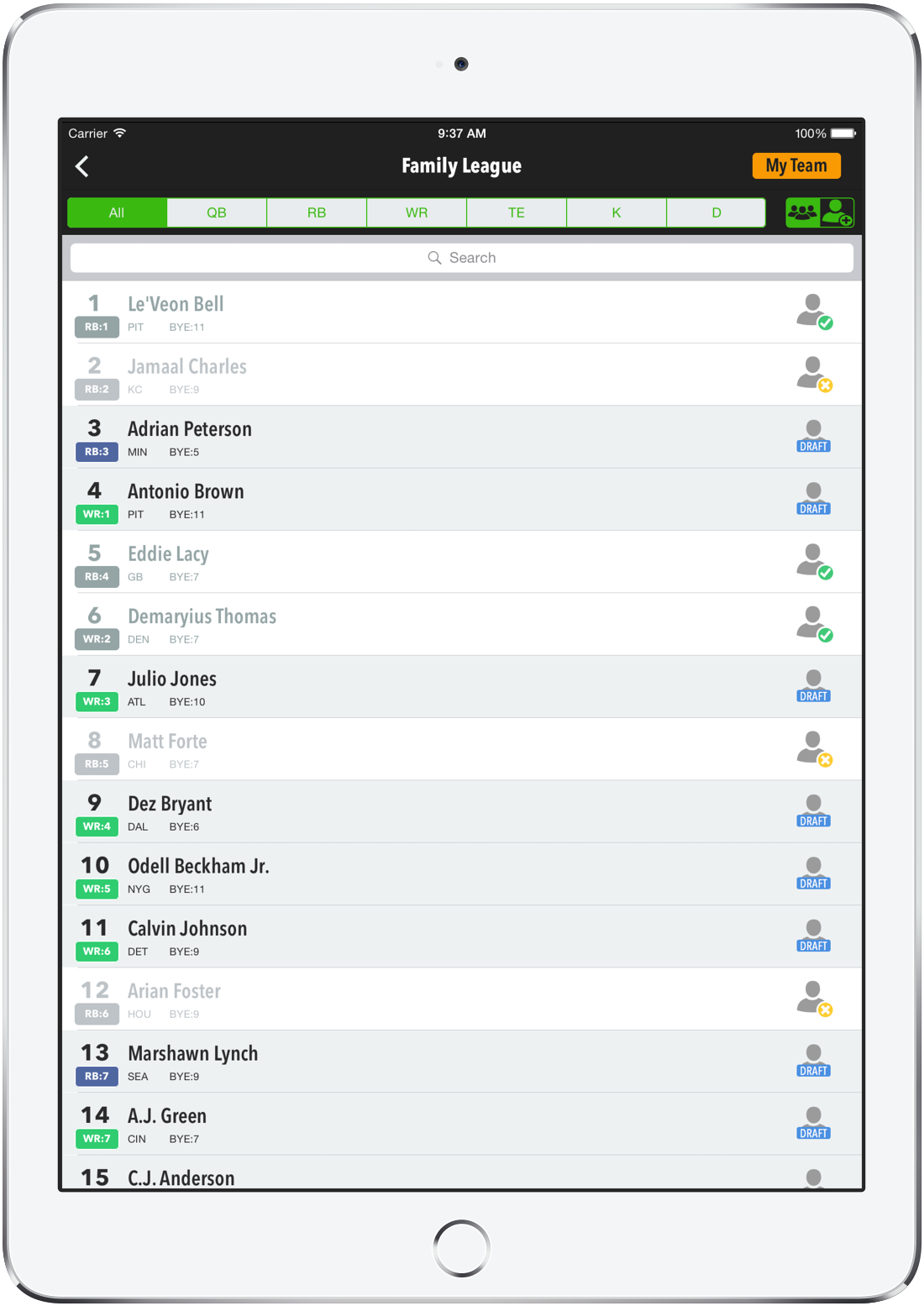 Ready to launch your project?
Let Denver App Co. take your business to the next level with gorgeous websites and amazing mobile apps.

iOS Development
Android Development
Website Development
Custom Integrations